Company Founder
Cole Williams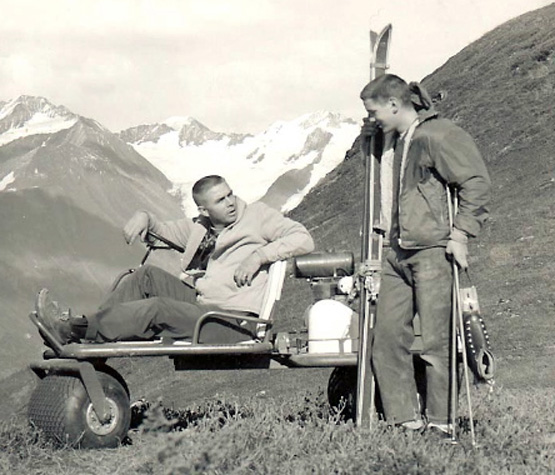 Cole Williams epitomizes the terms inventor and entrepreneur. At the age of twelve Cole had already decided he wanted to be an inventor, and by the age of twenty Cole had applied for his first patent.
Following his passion for creating, Cole began his professional career as an inventor developing award-winning, engine-powered model airplanes at the premier model manufacturer of Cox Thimble Drome. After leaving the toy industry to pursue his own interests, Cole independently manufactured one of the first personal utility vehicles, the Desert Rat.
After many years in the corporate world developing medical supplies, Cole decided to "go it alone" and founded Hanz Extremity Wear in 1970.
In the early 1990s Cole was approached by the corporate giant DuPont to develop a waterproof glove for the recreational industry. Indeed, Cole did create the commissioned glove in addition to designing an accompaniment — the first fully waterproof sock. Cole and Hanz Extremity Wear had developed breakthrough waterproof products to be used in any wet condition without sacrificing comfort, durability or dexterity.
FOR MORE INFORMATION, PLEASE CONTACT:
1020 Hamilton Road
Duarte, California 91010
TEL: (800) 868-2629
FAX: (800) 216-9938
EMAIL: [email protected]
Made in the USA
HANZ EXTREMITY WEAR IS A FAMILY-OWNED
CALIFORNIA CORPORATION WITH HEADQUARTERS IN
WASHINGTON STATE, USA.